AU to educate new engineers specialising in sustainable construction
With a new Bachelor of Architectural Engineering specialisation, Aarhus University will deliver engineers who can help propel the green transition to a hungry building sector.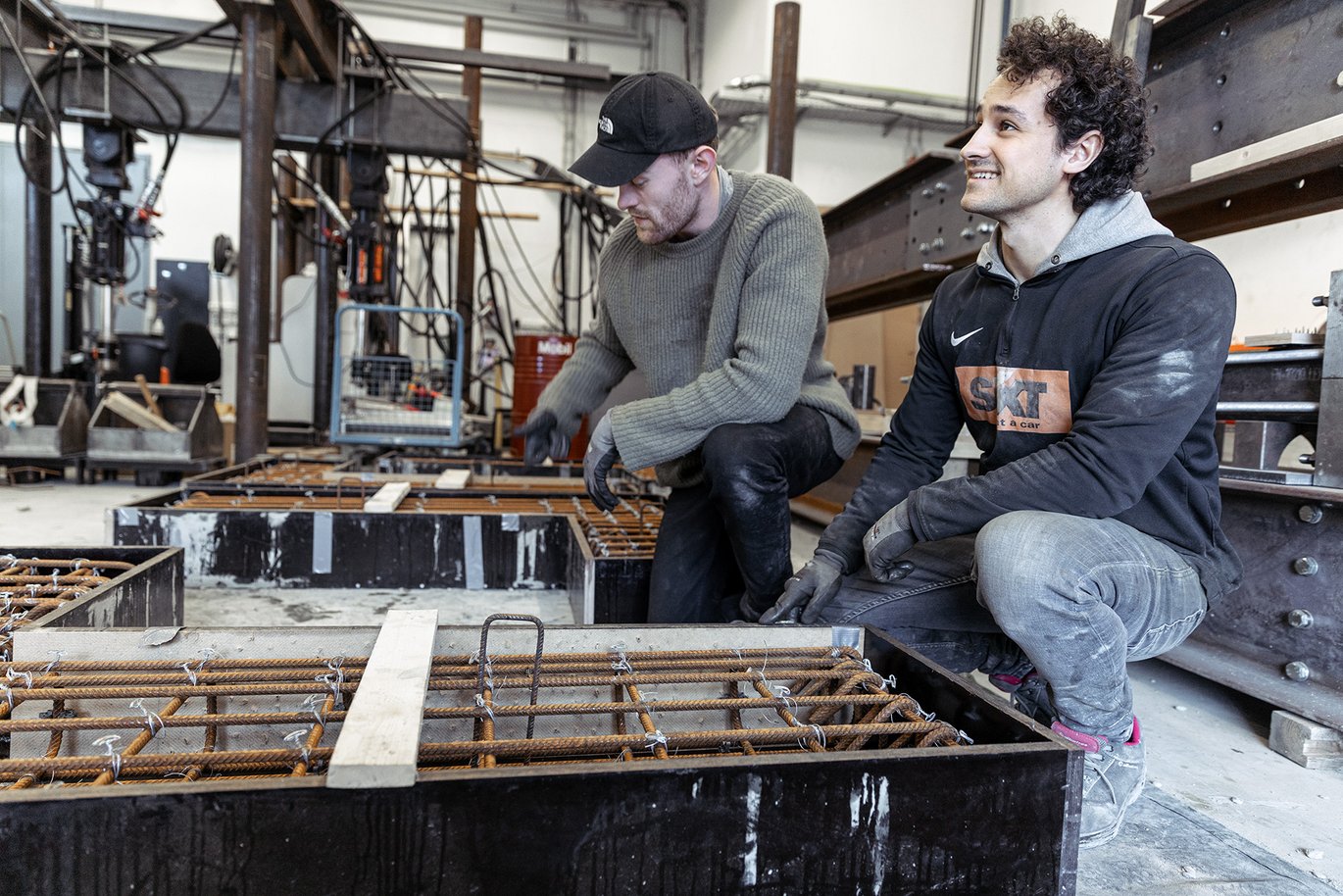 In the future, building-engineering students at Aarhus University will have an option to specialise in sustainability. They will be able to understand, plan and implement green solutions in building and renovation projects.
This is according to Karsten Völcker, who is deputy head of the Department of Civil and Architectural Engineering at Aarhus University.
"We want to produce engineers who can contribute to the sustainable transformation of our building sector with respect for our planet's limited resources. This requires engineers with specialist competences, who can also take a holistic approach to architecture, technology, the environment, materials and construction management," he says.
The new specialisation addresses an urgent need in society to reduce the climate impact of the construction sector, which accounts for up to one-third of global CO2 emissions and more than one-third of total waste volumes.
Buildings to remove CO2
Students of the new specialisation will learn to identify sustainability concerns and provide developers with a basis for informed decision-making.
Identifying what makes the best sense in terms of reducing CO2 emissions in the long term can be difficult.
"Should we tear down old buildings and build new ones? Or should we rather renovate our existing buildings so they meet modern standards? What materials should we use to reduce our climate footprint? And how do we find the right balance between ensuring low energy consumption, a healthy indoor climate and modern aesthetics? We need engineers who can make intelligent decisions and turn the spotlight on sustainability throughout the value chain of an individual building," says Karsten Völcker.
The new specialisation in construction and sustainability has been developed in collaboration with the construction industry, where companies are contributing more than ever to the green transition, among other things because of the new threshold values for CO2 emissions introduced with the Building Regulations on 1 January 2023.
But the Department of Civil and Architectural Engineering has even higher ambitions for the climate, and the ambition with the new specialisation is provide the next generation of engineers with skills and comptences to design buildings that are not only carbon neutral but has a net-positive impact on the environment.
"We're extremely ambitious when it comes to sustainability. We want our students to have the latest knowledge and the most up-to-date technology insight, so that they can create buildings that consume more CO2 than they produce," says Karsten Völcker.