New project to showcase the green construction site of tomorrow
There hasn't been much focus on the green transition of construction sites – but there's a lot to be gained. A number of companies and knowledge institutions have now joined forces to establish a full-scale demo construction site as it may look in a greener future.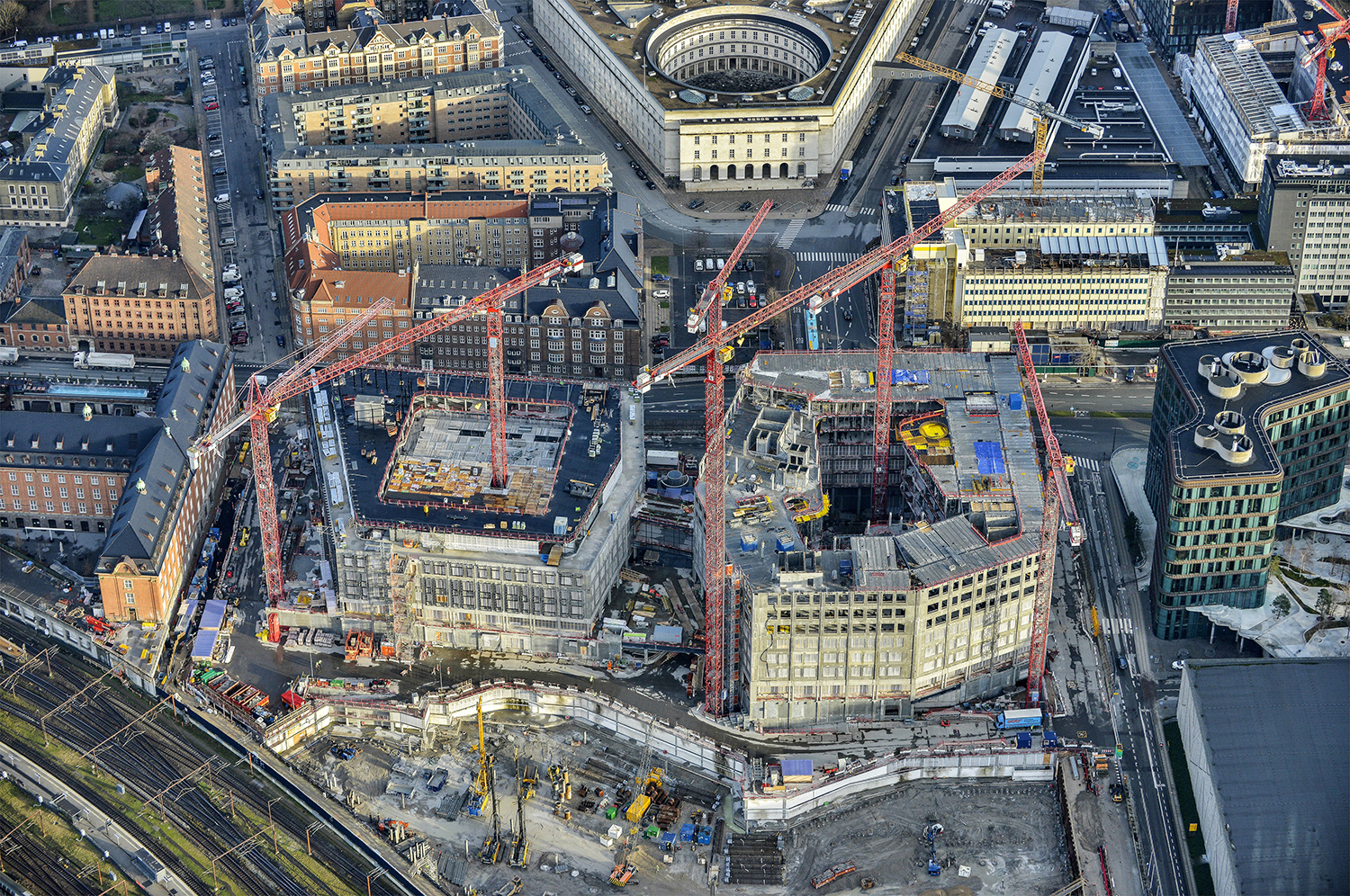 Ambitious climate plans in Denmark and a strong focus on pollution from urban construction sites call for a green transformation of the building and construction sector.
The sector accounts for 2.2 per cent of total carbon emissions in Denmark, and is also responsible for a major share of the total particulate pollution from road traffic.
Over the next three years, a new project funded by the Eco-Innovation programme (MUDP) under the Danish Environmental Protection Agency will be examining the effect of various climate-friendly initiatives that can promote a green transition for construction sites.
The project is called the Future Green Construction Sites and is headed by the Danish Technological Institute and Per Aarsleff A/S. It involves experts from six companies as well as researchers from Aarhus University:
"Among other things, we're developing an intelligent construction site model, the Digital Building Twin, that uses real-time sensor data from construction machines to document and model their movements, activity and emissions on site. This will enable us to trace the construction site resources and see if we can improve and optimise workflows to reduce emissions," says Associate Professor Jochen Teizer from the Department of Civil and Architectural Engineering, Aarhus University.
Basically, the project will demonstrate elements of the green construction site of the future through modern technological solutions in interaction with efficient logistics and intelligent operations.
For example, new fuels for construction machines will be tested, and this may help reduce emissions and energy consumption. Some machines will be converted to electric power, others will run on alternative fuels, and a few machines will be fitted with a particulate filter and a catalytic reductor.
A sensor network will also measure the effects of these initiatives in terms of air quality and noise.
"We want to present the industry with evidence of which green initiatives offer most value for money with regard to climate and environmental impact. This will provide the industry with a better basis for making decisions on the green transition," says Lars Overgaard, project manager at Danish Technological Institute.
Per Aarsleff A/S is participating in the project with one or more construction sites that have yet to be decided. The building site(s) will showcase what can be achieved, primarily in terms of reductions in carbon emissions, but also reductions in dust and noise from machines, equipment and personnel.
"Our projects are almost always in densely built-up urban areas. So it's extra important that we minimise our impact on the environment," says Lars Dithmer, Head of Sustainability at Per Aarsleff A/S, adding that construction site staff should be involved in the project to gain an understanding of how their behaviour affects emissions.
Further initiatives to be tested in the project include smart energy infrastructure with solar cells and heat pumps on site huts, supplemented by an energy storage to even out the impacts.
The project is being funded by the MUDP and it has a total budget of DKK 27 million. The project started on 1 January 2021 and will run until the end of 2023.
The project participants are: Per Aarsleff A/S, Airlabs Denmark, Alumichem A/S, Purefi A/S, Katzenmark, the DCE – Danish Centre for Environment and Energy, Aarhus University, Volvo Construction Equipment and Danish Technological Institute.
---
Contact
Associate Professor Jochen Teizer
Mail: teizer@cae.au.dk
Tel.: +45 93522229
Professor (Docent) Søren Wandahl
Mail: swa@cae.au.dk
Tel.: +45 41893216