New project to minimise heat stress in pigs
Heat stress in highly productive sows in subtropical and tropical regions is a major problem, and if the sows are not cooled down, the consequences can have major economic and animal welfare impacts. A new ventilation project will tackle this issue.
Over the past 50 years, Danish and foreign sows have developed significantly in terms of size and number of piglets per litter. Productive sows today have up to 18 piglets per litter, almost twice as many as just a few decades ago.
During gestation, the many embryos generate additional heat in the mother's body, and without sufficient cooling this may lead to animal welfare issues, as it increases the risk of heat stress in the mother. After farrowing (birth), among other things heat stress leads to reduced milk production and therefore reduced piglet growth, increased risk of mortality, and generally poorer animal welfare.
READ ALSO: Experimental funding for bold new engineering projects
A new project is now seeking to remedy this problem by using effective, intelligent ventilation.
"It's very important that the sows are kept cool. Up to now, ventilation calculations have not sufficiently taken account of highly productive sows' individual ventilation and cooling needs. This is what we're aiming to do in our project, which is basically about, securing the pigs the best possible living conditions," says senior researcher and project manager Guoqiang Zhang from Aarhus University, Department of Engineering, and he stresses that the sows can avoid heat stress, provided they have an optimal climate.
(The article continues below the picture)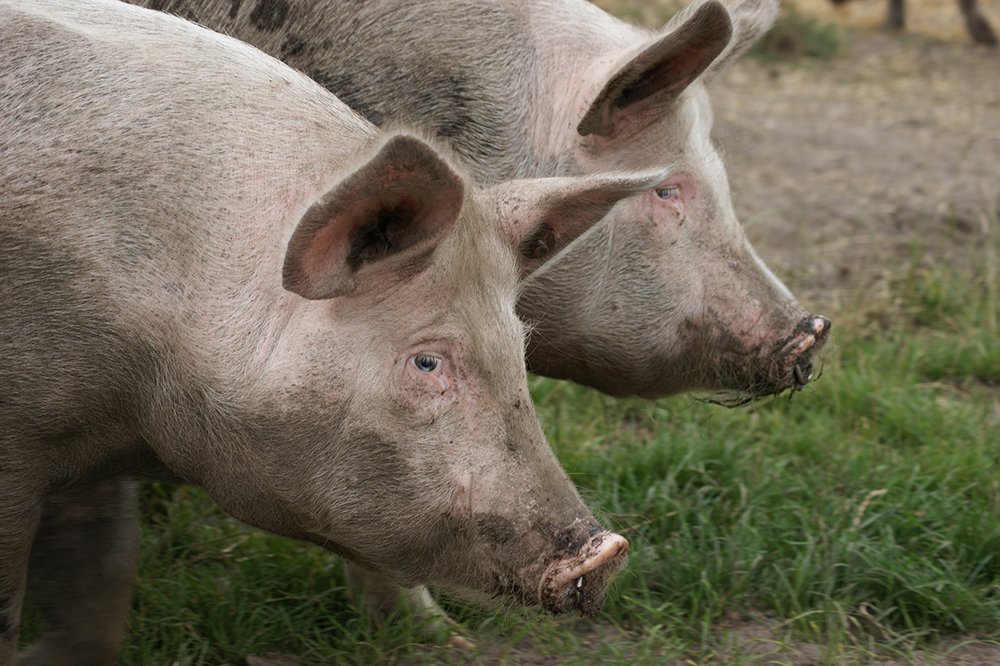 However, you can't just turn up the cooling, because while the sows need to keep cool, their new-born piglets need a warm climate in order to develop as well as possible. Therefore, there is a need for intelligent control of ventilation to ensure optimal living conditions for sows and their piglets.
ALSO READ: This year's Ørsted award goes to machine learning expert
Although heat stress rarely causes problems in Denmark, (apart from the extremely hot summer in 2018), Danish companies export ventilation know-how and genetics to warmer countries. And it is especially in this context, and in connection with the generally increasing temperatures around the world, that there is a need for effective cooling for sows, while the system also makes sure that their new-born piglets have their needs met.
"If the pigs are doing well, they'll also produce well. More than half of the world's pigs are in China, and most of them are in a climate that is warmer than in Denmark. In addition, the climate is very humid, and just like for us humans, the combination of heat and moisture can be critical for the pigs' well-being," says agronomist Poul Pedersen, systems developer at SKOV A/S, a company participating in the project.
ALSO READ: Research project identifies huge productivity potential in construction
SKOV is a global leader in climate and farm management for animal production, and more than 90 per cent of its revenue comes from exports, primarily to warmer countries than Denmark. For example to China, which is currently experiencing a dramatic increase in demand for pork, resulting in a requirement for two million more sows a year.
Therefore, among other things, the Chinese pig breeders today have a considerable need for new technology that can cost-effectively improve animal welfare and at the same time reduce the financial consequences of heat stress in sows.
"Heat stress in sows is an important issue for pig farmers, and we have strong focus on the matter," says Poul Pedersen.
---
Facts
Innovation Fund DK funding: DKK 9,6 mio.
Budget: 12,9 mio. kr.
Schedule: 4 years
Official title: Optimal cooling for high productive sows in hot climate, OpCool
---
Contact
Project manager Guoqiang Zhang
Senior researcher at the Department of Engineering, Aarhus University
Phone.: +45 25481821
Mail: guoqiang.zhang@eng.au.dk
Poul Pedersen
System developer Climate Systems R&D, SKOV A/S
Phone.: +45 52135567
Mail: ppe@skov.dk
Svend Morsing
Technology manager, SKOV A/S
Phone.: +45 25660040
Mail: smo@skov.dk
Anders Leegaard Riss
Manager, Environmental Technology, SEGES
Phone.: +45 20862870
Mail: anr@seges.dk
Bjarne Schmidt Bjerg
Associate professor, University of Copenhagen
Phone.: +45 35333586
Mail: bsb@sund.ku.dk