Digital twins to the mechanical and construction industries
A number of tech companies have joined forces with Aarhus University on a new research project to develop digital twins for the mechanical and construction industries. The aim is to give Danish and foreign enterprises a digital pat on the back.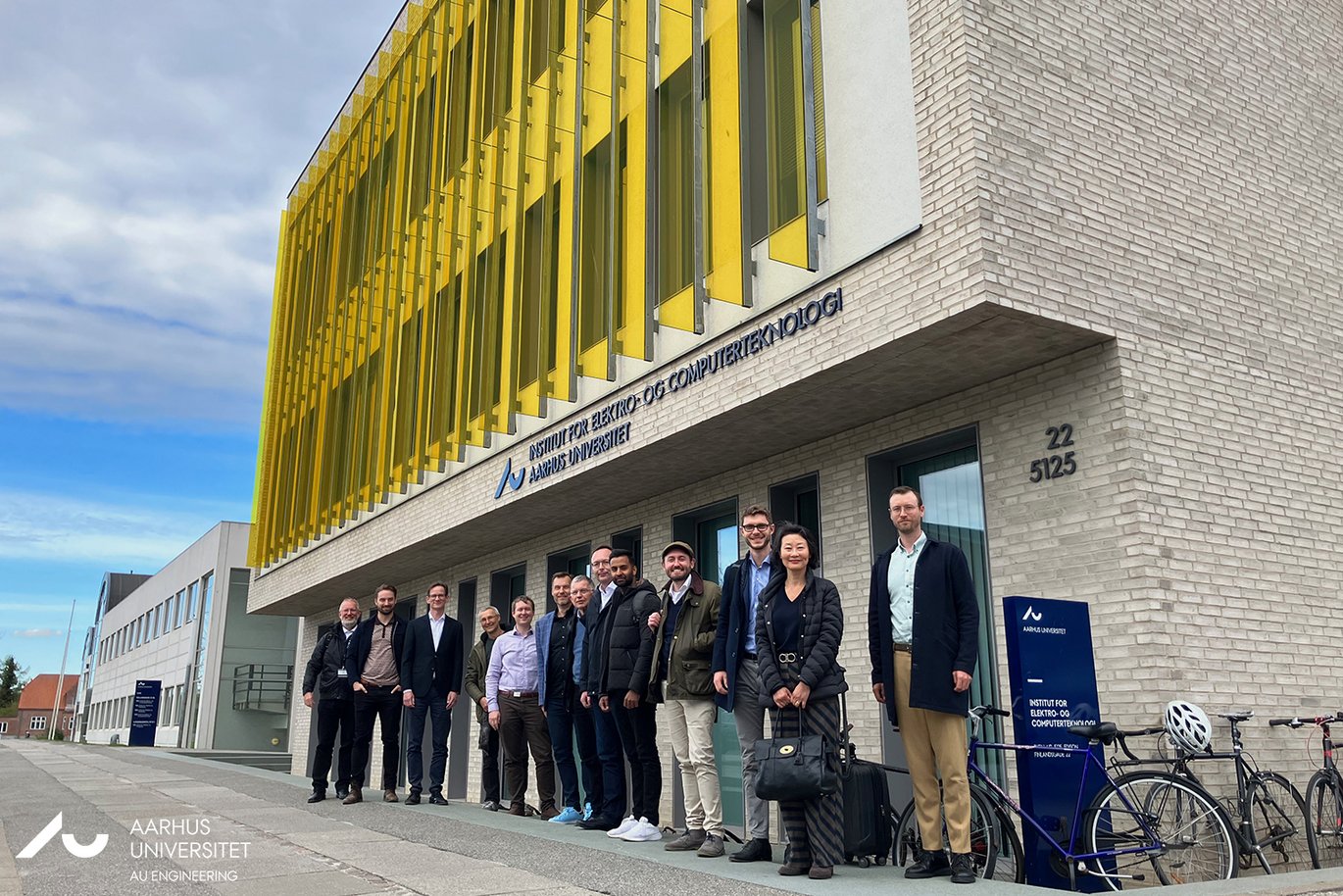 For many companies, designing and testing new products is extremely costly in terms of both time and money.
A new Danish research project now aims to change this. The project, called CP-SENS, is co-finansed by the Innovation Fund Denmark and is being headed by researchers from Aarhus University to develop a digital twin platform for mechanical and construction industries.
The goal is to get companies and enterprises to start using digital-twins.
"Digital twins are currently revolutionizing a wide range of industries, but many enterprises don't have a chance to keep up. We want to change this, and our project will develop special sensors and tools that will facilitate a simple and cost-free transition to using digital twins," says Dr. Dmitri Tcherniak, Senior Research Engineer at HBK - Hottinger Brüel & Kjær, the leading partner of CP-SENS.
The aim of CP-SENS is to be a one-stop-shop for Danish and foreign enterprises that want to try their hand at modern digitalization and digital twins. It is a sort of playground where companies can try out intelligent IT systems tailored to their development and/or production without having to dive deeply into their purses.
"Today, there are no such digital-twin solutions for enterprises in these sectors, and this is suffocating innovation. However, enterprises do actually feed a lot of innovation, and therefore we want to give them access to these digital tools, simply because they'll then have time and other benefits that would otherwise be financially prohibitive," says Professor Peter Gorm Larsen from the Department of Electrical and Computer Engineering at Aarhus University, who is also a co-owner of the project and head of the university's Centre for Digital Twins.
Associate Professor Giuseppe Abbiati, Head of Section at the Department of Civil and Architectural Engineering at Aarhus University, partner of the CP-SENS project, backs him up.
"Twenty years ago, you needed programmers to integrate programs and digitalize company portfolios. Today, it's almost like a computer game. This project aims to break down the complexity of system integration and make processes automatic so that anyone with an engineering background in any company can use a digital twin. It'll be a huge boost to companies, and I hope that many of them will accept the offer," he says.
The project is co-finansed with DKK 13.6 million from Innovation Fund Denmark's Grand Solutions programme. The project partners are Aarhus University, Hottinger Bruel and Kjaer World, Vestas Aircoil, Vienna Consulting Engineering, and Force Technology. The project starts in May 2023 and will run for three years.
Facts
The Innovation Fund's investment: DKK 13.64 million. DKK
Total budget: 19.24 million DKK
Duration: 3 years
Official title: Cyber-Physical Sensing for Machinery and Structures - CP-SENS
Partners
Hottinger Brüel & Kjær
Vestas Aircoil
Vienna Consulting Engineering
FORCE Technology
Aarhus University:
Department of Electrical and Computer Engineering

Department of Civil and Architectural Engineering

Department of Mechanical and Production Engineering
---
Contact
Professor Peter Gorm Larsen
Aarhus University, Department of Electrical and Computer Engineering
Mail: pgl@ece.au.dk
Tel.: +4541893260
Associate Professor Giuseppe Abbiati
Aarhus University, Department of Civil and Architectural Engineering
Mail: abbiati@cae.au.dk
Tel.: +4593521751
Dmitri Tcherniak
Senior Research Engineer, HBK
Mail: dmitri.tcherniak@hbkworld.com
Tel.: +4540352683